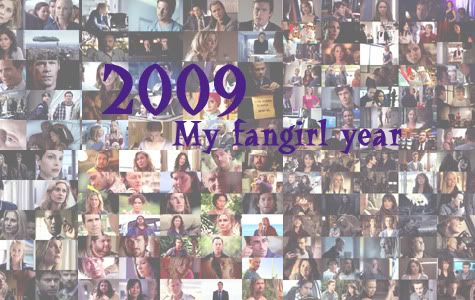 Favorite Tv-shows in 2009
SANCTUARY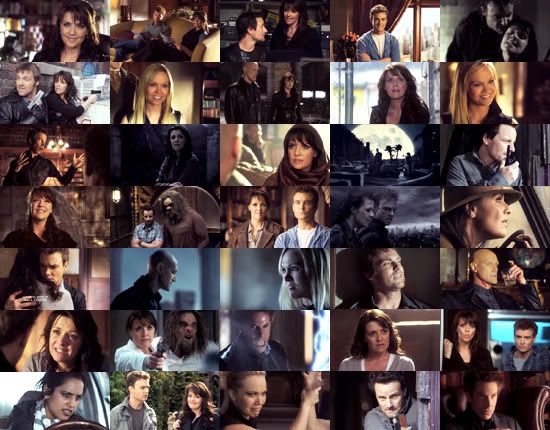 Without a doubt my favorite of 2009. Everyone should watch this series, it's amazing + it has Amanda Tapping ♥♥
Season 2 has been absolutely wonderful. Drama, humor, suspense,.. this show has it all!

Favorite epi of 2009
: Sleepers
THE BIG BANG THEORY

Been watching this show since the beginning. Sheldon Cooper is my hero :p

Favorite epi of 2009:
The adhesive duck deficiency
LIE TO ME

Another fantastic show. The characters are so great, as are the stories. Oh and I love Gillian Foster ♥
Favorite epi of 2009:
Honey
LOST

Season 5 was amazing. Bring on season 6!!!
Favorite epi of 2009:
LaFleur
FLASHFORWARD

Started watching this because of Sonya Walger, and just fell in love with characters and story.
It's such an interesting concept, and the actors are just great!

Favorite epi of 2009:
Black Swan
V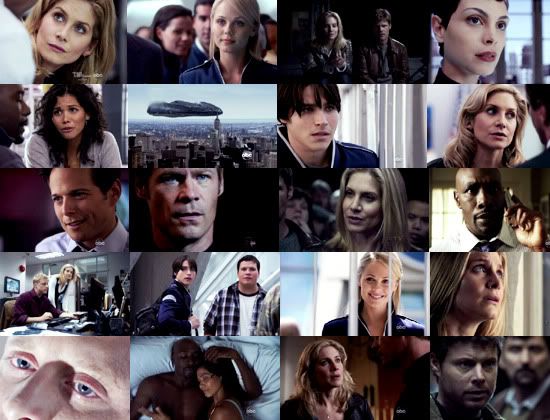 AWESOMENESS + More Elizabeth Mitchell on my screen!

Favorite epi of 2009
: Pilot
GLEE

FAVORITE NEW SHOW OF 2009!
This show can always put a smile on my face ♥

Favorite epi of 2009:
Hairography
HARPER'S ISLAND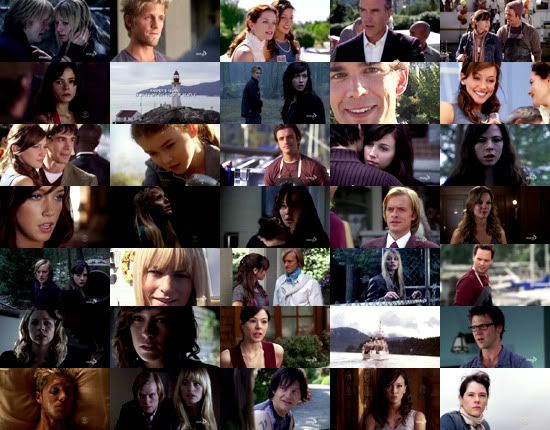 I only just discovered and watched this show! It's just awesome, I was on the edge of my seat throughout the season!
There are some great characters and ships + the story is awesome.
Could've been rlly cliché and bad, you know murderer on an island and all that, but it wasn't, it was made of tons of awesome!

Favorite epi of 2009
: Splash
Favorite ship
: Cal/Chloe ♥
Favorite characters in 2009
HELEN MAGNUS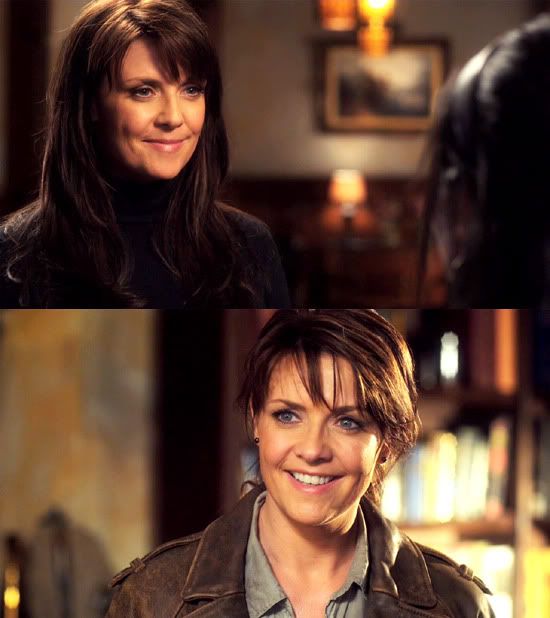 Ashley … listen to me, please. I don't wanna do this. You don't wanna do this. Ashley! Do you remember when you were small. You used to come into my room in the middle of the night and you'd crawl into my arms and you'd say "Mummy, I'm afraid?"
Ashley … I'm afraid.

SHELDON COOPER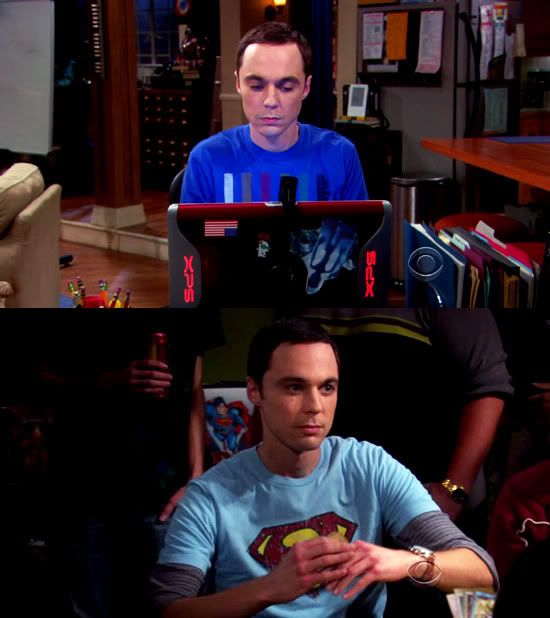 I found the Grinch to be a relatable and engaging character, and I was really with him right up the point that he succumbed to social convention and returned the presents and saved Christmas. What a buzzkill that was.
GILLIAN FOSTER

Congratulations! One liar down, six and a half billion to go!
PENNY WIDMORE

If you're going to promise me something Des. Can you promise me you'll never go back to that island again.
JULIET BURKE

If I never meet you, then I never have to lose you.

OLIVIA BENFORD

Wow, you really are the Shakespeare of cheesy 'Dad' humor


ERICA EVANS

We can't attack it head-on. It's too dangerous. I have to figure out what to do. Go home. Don't trust anyone. Anyone.

EMMA PILLSBURY - QUINN FABRAY - KURT HUMMEL - SUE SYLVESTER
Oh, Bambi, I cried so hard when those hunters shot your mommy.

OLIVIA BENSON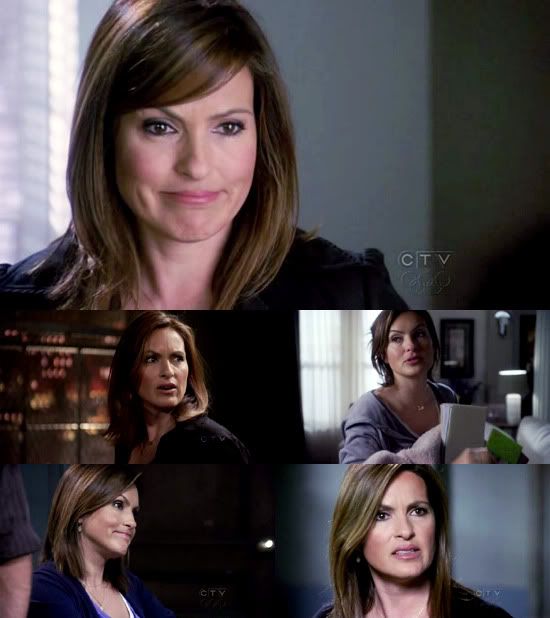 If this is how I have to do my job, I will do it.
LIZ LEMON
There's no such thing as bisexual. That's just something they invented in the 90s to sell hair products.
Favorite ships in 2009
HELEN/JOHN

Druitt: I wasn't asking you out on a date, you know, if that's what you're thinking.
Hmm? Perhaps I just … oh, wanted to know where we stood.
HELEN/TESLA

Tesla: I've often wondered what this moment would be like. Me, you tied up.
It's a shame you brought the children.

GILLIAN/CAL

Gillian: We did everything that you asked, let him go! Please
PENNY/DESMOND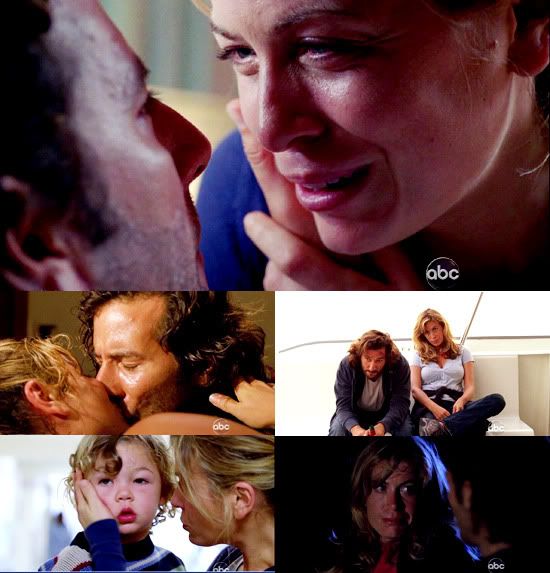 love you Penny. I've always loved you.
JULIET/SAWYER

Sawyer: What about me? You really going to leave me here with a mad scientist and Mr. I Speak to Dead People? And Jin, he's a hell of a nice guy, but not exactly the greatest conversationalist.
Juliet: You'll be fine.
Sawyer: Maybe. But who's gonna get my back?

OLIVIA/LLOYD

Lloyd: Thank you again Olivia, and goodbye.
ERICA/JACK

Jack: You're an FBI agent?
Erica: You're a friggin' priest?
QUINN/PUCK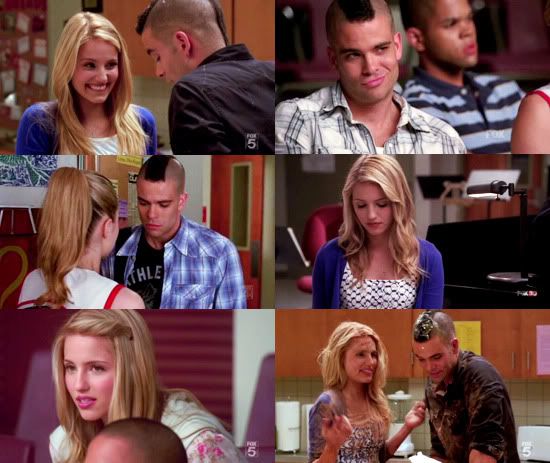 Quinn: I don't care if that baby comes out with a mohawk, I will go to my grave swearing it's Finn's.
Puck: It would be pretty awesome if it came out with a mohawk.
EMMA/WILL

Emma: If we were to rank crushable teachers in this school, you'd be number-one with a bullet.
ROSLIN/ADAMA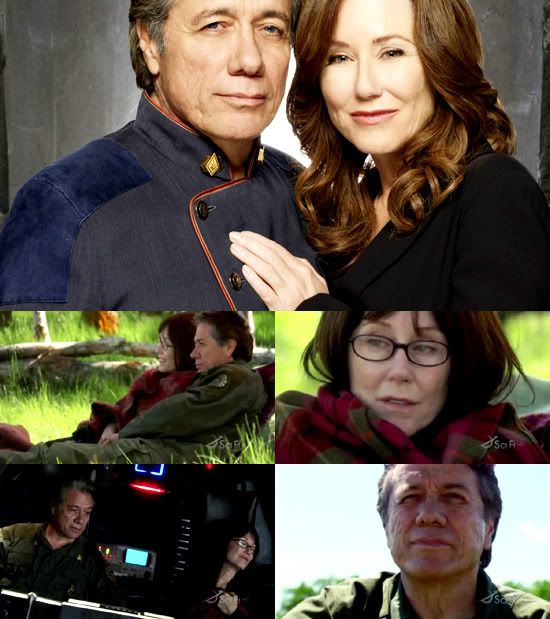 Bill: I laid out the cabin today. It's gonna have an easterly view. You should see the light that we get here when the sun comes from behind those mountains. It's almost heavenly. It reminds me of you.
Favorite mini-series in 2009
ALICE - TIN MAN
Favorite People in 2009


AMANDA TAPPING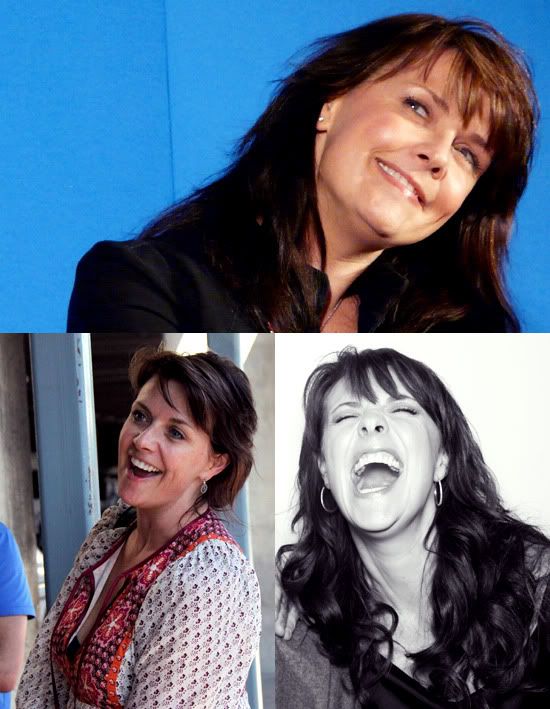 She's been on the top of my list for 8 years now, and that didn't change in 2009. She's just wonderful, she has the biggest heart!

♥♥♥
KELLI WILLIAMS

Discovered her through Lie to me, this year I've watched tons of stuff she was in.
Still watching The Practice, and loving it!
SONYA WALGER

Always loved her as Penny in LOST, because of Flashforward I got to see her do some more.
Watched all of her movies and series. Love her even more now, she's a great actress.
MARISKA HARGITAY

Oh Mariska, what is there to say. She's amazing ♥♥
ELIZABETH MITCHELL

Lots of Liz on my screen this year, made me very happy.
Can't wait for LOST s6 and more V


GILLIAN ANDERSON
Actually saw her in A doll's house in London this year, was a dream come true. She's a fantastic actress!
LAUREN HOLLY

Met her at the filmfestival of Oostende this year. She was just lovely. Been fan of hers for quite some years.


KATE WINSLET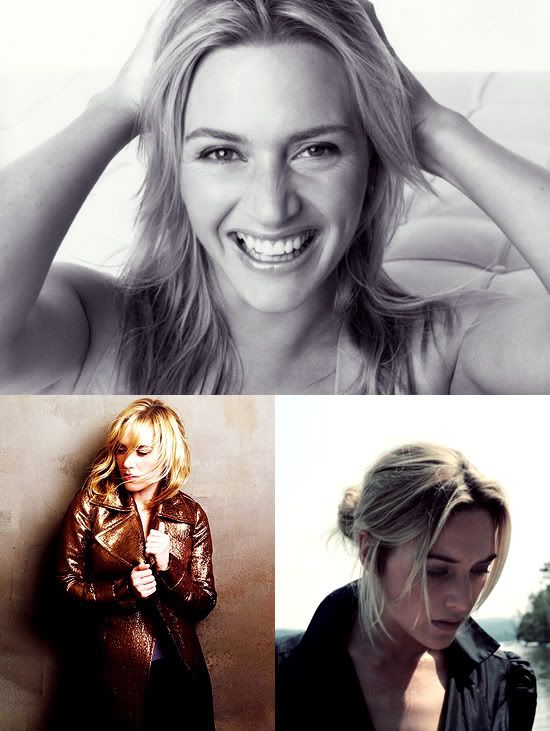 The year of Kate Winslet. The Reader, Revolutionary Road. After watching those 2 movies I watched/bought all of Kate her films.
She's without a doubt my favorite movie actress!
JIM PARSONS

What's not to like :D
TINA FEY
She's just hilarious, love 30 Rock because of Liz Lemon. She's so geeky and awesome
Favorite cast in 2009
SANCTUARY CAST
THE BIG BANG THEORY CAST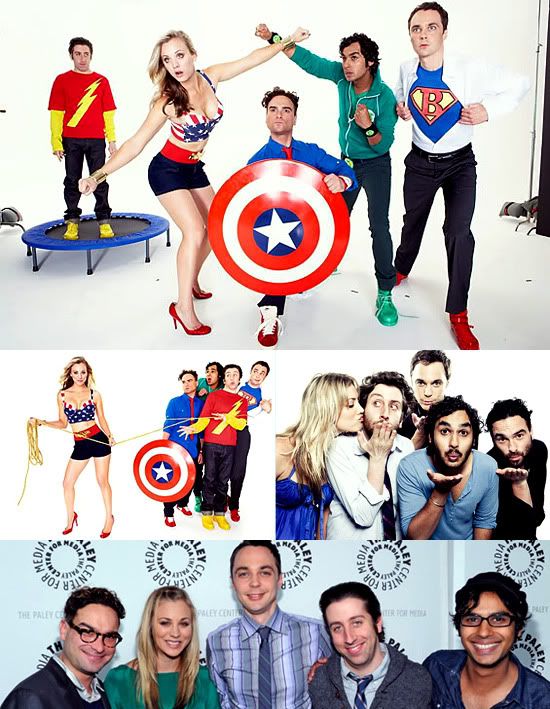 SVU CAST
Mariska Hargitay & Chris Meloni