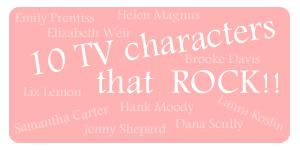 In no particular order btw ;D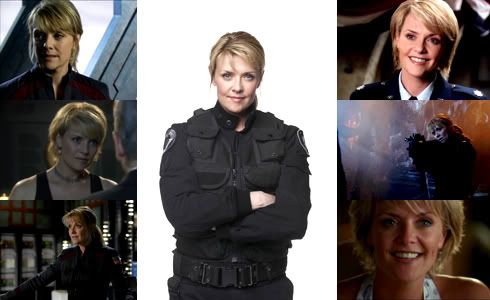 Samantha Carter
Jacob: It can't be any harder then blowing up a sun.
Sam: You know, you destroy one sun and suddenly everyone expects you to walk on water.
Jacob: There you go..
Sam: Hmm... Next step, parting the Red Sea




Hank Moody


Hank Moody

: In the land of the lotus-eaters, time plays tricks on you. One day you're dreaming. The next, your dream has become your reality. It was the best of times. If only someone had told me. Mistakes were made, hearts were broken, harsh lessons learned. My family goes on without me, while I drown in a sea of pointless pussy. I don't know how I got here. But here I am, rotting away in the warm California sun. There are things I need to figure out, for her sake at least. The clock is ticking. The gap is widening. She won't always love me no matter what.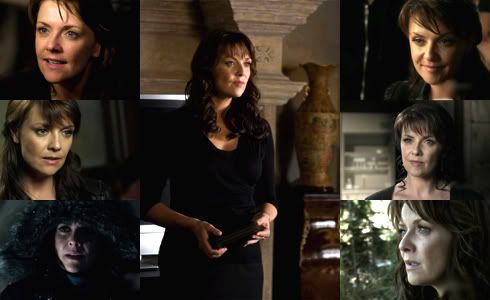 Helen Magnus

Dr. Helen Magnus
: Open your eyes. Good doctors come and go. But the really great ones have always seen beyond the boundaries of science, beyond the known. The great ones dare to believe in the unbelievable.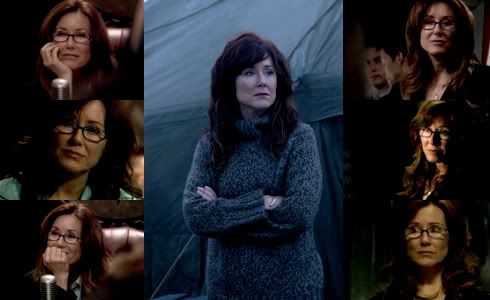 Laura Roslin


Laura Roslin

: You want to talk about miracles? On the very same day that a very pale doctor informed me that I had terminal cancer most of humanity was annihilated and I survived. And by some mathematical absurdity I became president. And then my cancer disappeared long enough for us to find a way to Earth.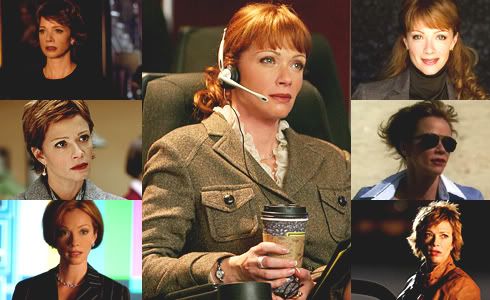 Jenny Shepard
Jenny Shepard
: Jethro, I know DiNozzo didn't do this! But I also know it would be political suicide if we get caught investigating one of our own agents! Appearances matter, Jethro. In this world, sometimes more than the facts. It could RUIN the agency! Look at Robert Novak and the CIA. You have a responsibility to your man. But I have a responsibility to the ENTIRE agency!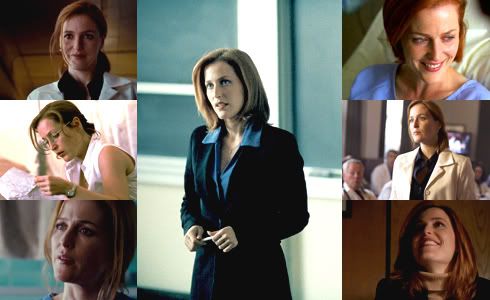 Dana Scully


Dana Scully

: Time passes in moments... moments which, rushing past define the path of a life just as surely as they lead towards its end. How rarely do we stop to examine that path, to see the reasons why all things happen, to consider whether the path we take in life is our own making or simply one into which we drift with eyes closed.
But what if we could stop, pause to take stock of each precious moment before it passes? Might we then see the endless forks in the road that have shaped a life? And, seeing those choices, choose another path?



Elizabeth Weir


Elizabeth Weir

: And you don't care how many of my people, or anyone else, dies while you make up your mind to act? You said earlier that your brothers' greatest weakness was their arrogance. May I suggest it runs in the family?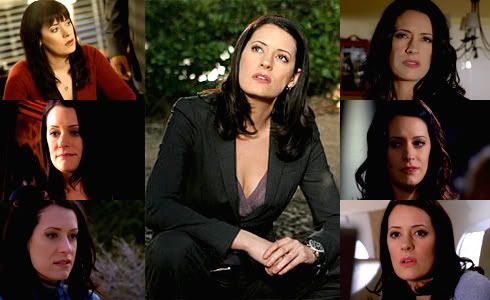 Emily Prentiss


Emily Prentiss

: When a woman tells a man about her feelings, she doesn't want him to fix her. She wants him to shut up and listen.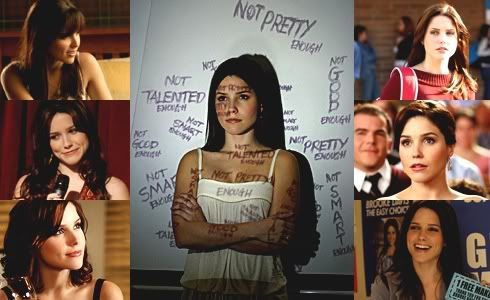 Brooke Davis


Brooke Davis

: I thought I knew you. But I guess it's easier to see what we want than to look for the truth. You think you know me but you don't. And that means you don't know what I can do. You see me as someone popular and has all the answers but that's not true. I may not always know what I'm doing but I'll try to make things better. And when I make a mistake, because face it, we all do, I promise I'll ask for your help. I can't do this alone, but if you'll take a chance on me, we can do great things together. I promise if you believe in me, I'll find the courage to reach for your every dream. John F. Kennedy said, "the courage of life is a magnificent mixture of triumph and tragedy. A man does what he must, in spite of personal consequences, in spite of obstacles and dangers and pressures. And that is the basis of all morality".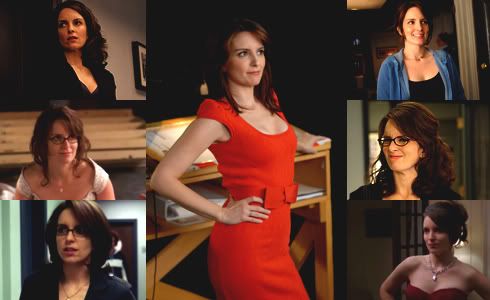 Liz Lemon
Liz Lemon: Why do you sound surprised? I love America. Just because I think gay dudes should be allowed to adopt kids and we should all have hybrid cars doesn't mean I don't love America.




Characters that almost made my 10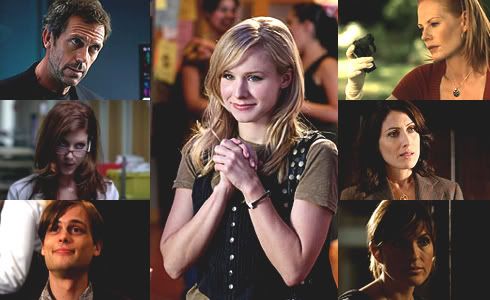 Veronica Mars - Gregory House - Addison Montgomery - Spencer Reid - Catherine Willows - Lisa Cuddy - Olivia Benson